Located in Osaka, Japan,
we are
Japan's
only tourism university.
The Osaka University of Tourism is managed by
Meijo Gakuin and is the
only tourism university in Japan with a rich
tradition and knowledge that has
been passed forward over approximately 90 years
of educational history.
Open campus &
Individual
Advice
Sessions
Open
campus

4/21

SUN

5/26

SUN

6/16

SUN

7/14

SUN

7/28

SUN

8/25

SUN

9/8

SUN

10:30 - 15:00

Hours Open 10:30~15:00(Join without reservation・Guardians welcome to join)

Individual
advice
sessions

9/29

SUN

11/2

SAT

11/3

SUN

11/9

SAT

12/7

SAT

10:30 - 15:00

Operating Hours 10:00~15:00(Advanced Booking System・Guardians are welcome to join in)
President's Message
The Origins of Tourism are
"That People and People Meet".
We aim to be a university
that brings together
the region and the world.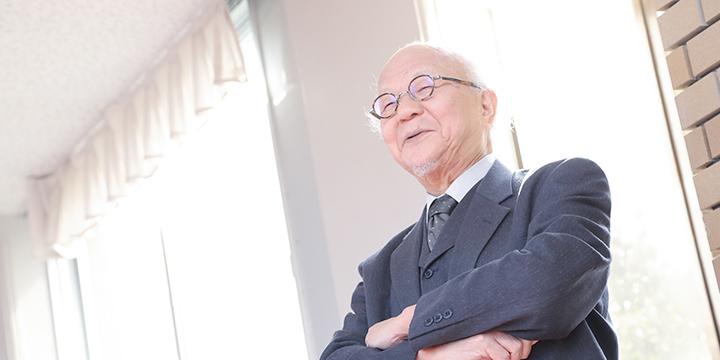 The foremost researcher on Thailand [Specializing in Regional Research (Thai Politics; Sociology)]
President Akagi was engaged in research at the Osaka University of Foreign Studies for many years, and following his term as President of the same university he acted as a consultant for the Japan Student Services Organization and also has fulfilled duties as a Special Duties Professor for the Tokyo University of Foreign Studies.
Currently, he is a Professor Emeritus at the Osaka University of Foreign Studies, and Chairperson of The Japan Foundation Japanese-Language Institute, Kansai, as well as being a special advisor for Izumisano City, and also a special advisor for the NPO Izumisano Cross-cultural Association. Lastly he's also the Representative Member for the Japan-Thailand Club.
Every year the number of inbound foreign tourists increases, and two years later the Tokyo Olympics will be held.
In the middle of receiving all the attention gained from overseas, the possibilities for tourism in our country continue to grow.
In these changing times, Osaka University of Tourism which is the only tourism university in Japan, has reached an age where it too must change.
I think of the Origins of Tourism as "That People and People Meet"
Our university is proceeding with many revolutionary changes in the aim of becoming a university which broadens the circles of "meetings" of the world. Through making the Studio System the base of our interdisciplinary and practical education program, we strengthen the learning spheres and answer the various desires of students at the same time.
Furthermore, this "Senshu" area in which our university is located is one rich in historical and cultural tourism resources.
The "Kansai International Airport" which is a focal point of tourism and cross-cultural activities is very near to our campus too.
I have the big dream for Osaka University of Tourism's future, that through your studies at our university regional areas and the whole of Japan, Japan and the whole of the world will come together, and we'll be able to supply liveliness to a large number of people.
Our university is by no means a big school. However, daily as we guard our students dreams closely, we aim to be a university that provides deep learning, experiences, and places for people to meet to each and every one of you.
Small is beautiful! Please come and gain the growth that you can only experience here.
What we mean by
"Learning" is changing
at Osaka University
of Tourism.
Support people in their current
situation,
develop people onward from
their current situation.
Osaka University of Tourism is the one place on this earth
where people can learn fundamental knowledge that will support them in their current situation
and develop people onward from their current situation.
More
Graduates
Comments
Graduates Interview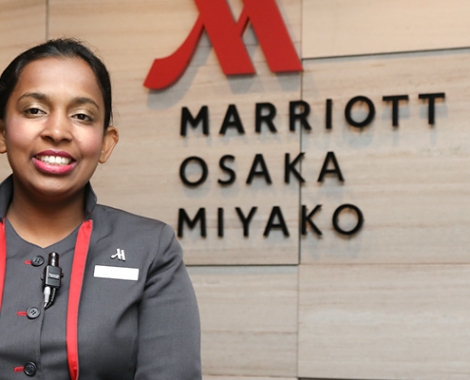 I hope that one day I can
spread the Japanese style of
customer service to Sri Lanka.
R.H.A.LAKMINI.S
More