Osaka University of Tourism
is
the first four-year undergraduate university in Japan
to put "Tourism"
in the name of the University.
Since its establishment of the Faculty of Tourism
in 2000,
Osaka University of Tourism has devoted itself to education and researching tourism,
inheriting more than 100 years of educational
experience and tradition, and
has nurtured many talented people with a spirit of services and high communication skills.
Graduates of Osaka University of Tourism do not
only specialize in the tourism industry.
They are also active in many fields other than the tourism industry,
such as education and manufacturing.
Open campus &
Individual
Advice
Sessions
Open
campus

6/18

SUN

7/16

SUN

8/5

SAT

8/20

SUN

9/10

SUN

10/15

SUN

10:30 - 13:00

Individual
advice
sessions

1/1

THU

1/1

THU

1/1

THU

1/1

THU

1/1

THU

10:00 - 17:00
The curriculum of Osaka University
of Tourism
is constantly updated.
Following the tourism trend, the University provides its education corresponding to such a trend.
Technology is advancing, society is changing rapidly, and tourism
is not what it used to be. The University's education is constantly evolving
to keep up with the times and lead and promote the new era.
Osaka University of Tourism aims to cultivate human resources
to promote the new age of tourism!
More
Graduates
Comments
Graduates Interview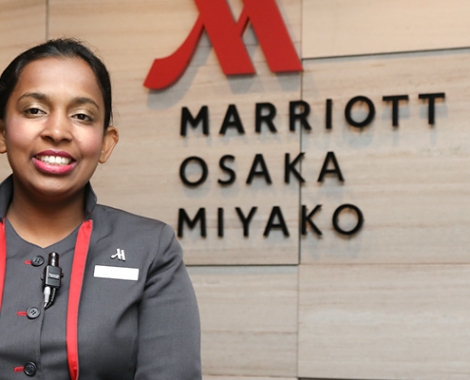 I hope that one day I can
spread the Japanese style of
customer service to Sri Lanka.
R.H.A.LAKMINI.S
More